Reacting to your results
Published on 22 November 12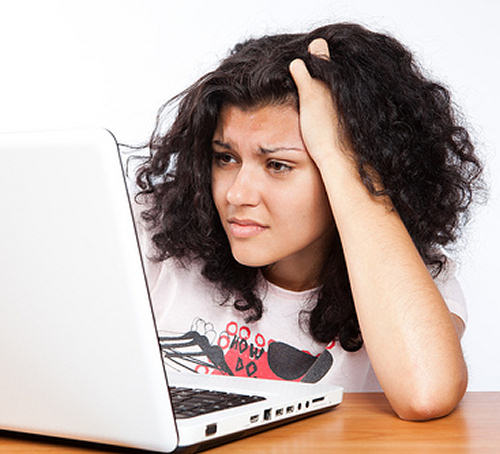 It's that time of year when many of you will be getting some of your results and feedback. Did you do as well as you expected, or have you got some catching up to do?
First of all, congratulations if you received the results you wanted for your assignments. Assignments can be stressful so you should feel proud of your achievement.
If you are dissatisfied with your results, it's not too late to turn things around. With final assessment deadlines and exams on the way, now is the time for some self reflection and action plans for improvement.
Using your feedback
When it comes to collecting results, most people are just eager to see what mark they got and only check the feedback if they didn't get the mark they were expecting. Feedback, even if you got a great mark, can be really useful. It gives you the chance to see what you did right and where you went wrong.
After looking at your feedback, if you're unsure of any of the comments or suggestions, or if you want more detail, it is best to speak to your lecturer or tutor.
Where did it go wrong?
Knowing where you went wrong can help you steer clear of the same mistakes again. Finding your weaknesses early on in the course is useful as you can act upon them without, hopefully, it having much of an impact on your final mark for that course.
Taking it too easy
Taking a break from your studies is important, but if you find it difficult to maintain your concentration and you're easily distracted, you need to find out how to tackle it.
The University has plenty of resources that you can refer to for help with time management and procrastination as well as workshops.
If you need any more help with managing your studies, you can refer to the Crucial Guide Live, for helpful links and resources.
Understanding assignment/topic
If you've struggled understanding the topic or your assignment, you may find that speaking to the course lecturer will help. You can use our guide to meeting your academics for advice about preparing for a meeting, arranging a meeting and what to discuss.
Make sure you've completed all of the readings, quizzes and any other resources you've been given. A quick review of these may help you pinpoint any areas you don't understand and you should take that reading with you to see your lecturer so that you can work through it together.
If your course has a PASS scheme, find out when they will be holding sessions and go and join them. Check out our article to find out about the benefits of getting involved with peer support.
Other issues
If there are any other problems you feel are affecting your study, let your academic advisor know. They can advise you about mitigating circumstances, taking some time away from your course and they can advise you about services that may help.
You can also visit the Students' Union Advice Service - a free, confidential service where students can get information and advice on personal and academic issues.
For any more advice about completing your course successfully you can visit the Crucial Guide Live.