System downtime will prevent student card issue
Published on 21 November 12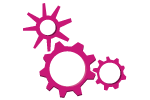 Due to system downtime from 3pm Thursday 22 November until 9am on Tuesday 27 November, the Student Services Centre will not be able to produce any student cards.
If you lose your student card during this time and need it to access buildings, you will need to speak to individual building staff to make alternative arrangements.
Depending on where you lost your card, please check with the Library Service, Security Lodge at Sackville Street or the Student Services Centre if you lose your student card. Click here to see a campus map.
If your student card is handed in to the Student Services Centre you will receive an email notifying you of this.
We advise you to wait seven days from reporting your card lost before starting the process of replacement. More advice on replacing a lost or stolen student card can be found here.
If you need to use the Main Library, but have lost your card, you will be able to gain access between 8am-8pm, though will not be able to borrow any books until you have a new card from the Student Services Centre
While the system is down, it also may not be possible to print all letters - if possible, please collect any letters you require either before 3pm on Thursday 22 or after Tuesday 27 November.
Please note that other services offered by SSC, such as payment of fees, award enquiries and applications will be unaffected during this time.
The University apologises for any inconvenience this may cause.