Information for undergraduates over the Christmas period
Published on 14 December 12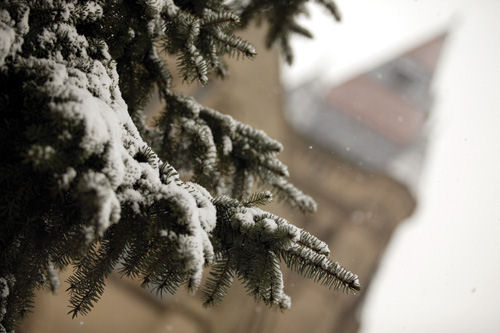 Christmas break is approaching and many of us are looking forward to a break, so find out what will be open and what services will be available during this time.
You've made it through the first semester of the year, and now you may feel like you've earned a break. Make sure you use this time to relax, unwind, and prepare to come back ready for the exam period. But if you do want to access some support or academic services, here's what will be available over the Christmas and New Year period.
Advice and Guidance
Services such as the Student Services Centre, Disability Support Office and Counselling Service will all be closed from Friday 21st December and reopen on Wednesday 2nd January. You can find out more about all these services by visiting the Crucial Guide Live.
Nightline is a non-judgemental, non-directive, confidential listening and information service, run by students, for students. 
Nightline will be operating up to the 15th of December, after which the service will be closed for Christmas. It will be up and running again on the 13th of January. Nightmail will continue to run throughout this period.
If you need to speak to someone while Nightline is unavailable, you can call Samaritians. Click here for more details.
Library
While you're away from Manchester, don't forget you can still access many resources online and off-campus by logging in via My Manchester and going to the Library tab.
The Main Library will be open throughout the vacation period, excluding 25 and 26 December 2012, and 1 January 2013. For full library opening times, click here.
Accommodation
University Accomodation will remain open over the Christmas period, however some services may close or be limited (including catering, domestic and administrative services). To find out what this means and how this may affect you, click here.
Computer Clusters
Computer clusters are widely available again from 2nd January. Don't forget the cluster in the George Kenyon Building is open 24 hours a day (remember to bring your student card to gain access), while the 1st Floor cluster at Owens Park is open most of the time - see here for full details.
The IT help services will be available 24/7 over the Christmas period with the out of hours service desk. Any IT problems can be reported to the IT Service desk.
Careers
The Careers service will be closed from Friday 21st December and re-opens on Wednesday 2nd January but there are plenty of resources online to help you progress with your career planning during the break.
If you're in 1st or 2nd year you might be considering summer internships or work experience for this summer, whether you know exactly where you want to apply or you're just starting out on your search we're here to help.
Have a look at our online resources.
For those of you thinking about job applications they can help with from everything from CV writing to specific sector information. Have a look at our applications advice page for tips.
Remember, when the careers service are open again on 2nd January they will be able to answer your queries and take bookings for their regular services which can all be found here.
Sport
You can view the opening times of the Armitage centre, the Sugden centre and the Aquatics here. 
Food On Campus
The Food On Campus outlets have differing opening times, click here to find out what they are.