Passionate about petrification? Rock Drop is for you
Published on 22 January 13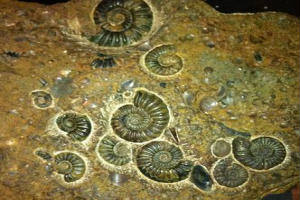 Free geology drop-in at the Manchester Museum, Thursday 24th January, 2-3pm
Whether you're a seasoned fossil hunter, or just interested in learning more about the earth below us, Rock Drop has the answers.
Once a month, the Museum's Curator of Earth Sciences will be on hand to help identify your fossils and finds, and your answer questions about the Museum's extensive geology collections. It's a great way to get first hand insight if you're studying, and an even better way to spark your curiosity about the remarkable history of our rocky home.
The sessions take place in the Resource Centre.