Ask Nancy
Published on 21 February 13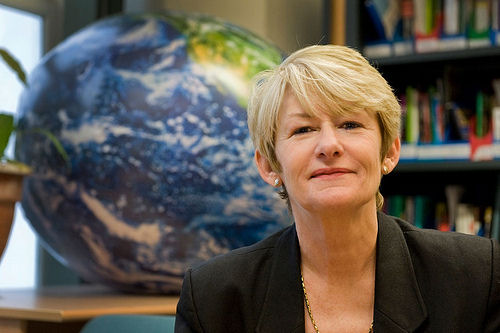 Open meeting with the President and Vice-Chancellor at the Students' Union is a chance to put your questions to the top.
Students' Union, Monday 25th February, 5pm - 6pm
Do you have questions about your university? Not sure who to ask? Why not go straight to the President and vice-chancellor of the University?
Professor Dame Nancy Rothwell, who has overall charge of your university, is coming to the Students' Union, and wants to hear from you.
Nancy's visit is your opportunity to take any issues you're having right to the top. If there's anything you think the University is doing well or could be doing better, this is your chance to let the vice-chancellor know!

I'll be there to follow up on any issues afterwards too, and if you can't make it you can submit your questions online.

Nick Pringle, General Secretary of the Students' Union
If you're unable to attend the meeting, but still have a question, submit it online at the Students' Union website.