Changes to some exam venues
Published on 2 May 13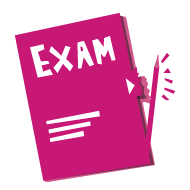 Due to unforeseen circumstances some examinations have been relocated
An email has been sent out detailing the examinations which have been affected. These changes will not be shown on your individual timetables so it is up to you to find out if any of your exams have been affected and to make a note of any changes.
You can find these changes online along with the campus map to assist you in finding your exam buildings.
Best of luck with your exams!