Beating stress
Published on 16 May 13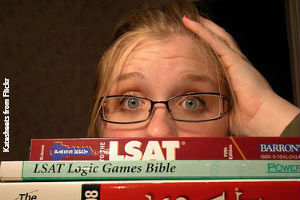 Are you feeling stressed? If so, here are a few resources that may help and some advice about how to deal with it
Many students feel stressed, particularly around exam and assignment hand-in time, so if you're struggling to cope with stress, you're probably not alone and there are lots of people who can help you through this.
Lecturers
Don't struggle in silence. If you're really stuck with a specific subject or assignment, go and see the lecturer during their office hours. Most lecturers will be more than happy to discuss whatever it is that you're having problems with. Take a look at our unsure about how to meet your academics article for advice about how to approach them.
Peer support
Are your PASS leaders running any final revision sessions? These are really useful as it comes closer to exams. Even if you haven't been to any before, go along with any questions you have.
Perhaps your peer mentors have organised an end of year ball. If so, this is a great way to take a break from your revision and relax and have some fun. Whether this is your first year or you're about to graduate, celebrate your achievements with your course mates.
SPORT
Getting active is a great way to de-stress so make sure you schedule some regular exercise into your daily routines. Take a look at the Drop-in classes you can choose from or get involved with Parkrun, every Saturday morning at Platt Fields Park.
If you really are stretched for time, take a look at these deskercise routines.
Counselling Service
The Counselling Service run courses and workshops, some of which are aimed at conquering exam stress. They also have some really useful Self help information which you can work through online.
If this isn't enough, making an appointment with a counsellor  may be best for you. You can talk about your problems confidentially and gain personal, one to one advice.
Academic Advisors
If you are really worried about meeting your deadlines, your academic advisor is the best person to speak to.
"In my final year, I was really struggling and I just couldn't cope with my workload. After speaking to my academic advisor, I felt like a massive weight had been lifted from me and he helped me get through my work and directed me to other university services who could help me"
Students' Union
The Students' Union advice service offers impartial advice to students. If you just need someone to talk to, give Nightline a ring. Their number is on the back of your student card and their phone lines are open from 8pm until 8am every night.
Online resources
Take a look at NHS student stress to find out how to make sure stress doesn't have a bad impact on your health.
The Humanities intranet has some really useful advice about exam stress and coping with exam stress. The Crucial Guide Live also has advice about strategies for coping with stress