The Accommodation Office is moving
Published on 9 May 13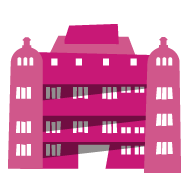 Accommodation finance queries will be unavailable for a short period, and some services will be located in Student Services Centre from Monday 20 May
The Accommodation Office is set for a change of location, beginning on Wednesday 15th May. The Accommodation Office, which is currently based in the first floor atrium of University Place, is moving to the Student Services Centre (building 57) on Burlington Street. Initially only finance queries will move to Student Services Centre, with all of the services relocating in early June.
From Wednesday 15th May – Monday 20th May, the Accommodation Office will not be open for any finance queries as they prepare to move into the Student Services Centre where they will re-open on Monday 20th May.
Their phone numbers and email address will remain the same, however they will not be available to answer finance queries between Wednesday 15th May – Monday 20th May while they are moving.
If you have any general accommodation queries, the team will remain in University Place atrium until early June, when they are also set to move.