Finding summer accommodation
Published on 17 June 13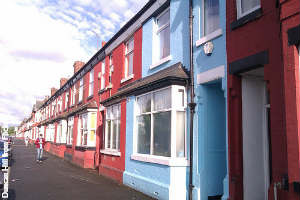 If you are a postgraduate student looking for short-term accommodation over the summer, a quick and easy way to find out what is available is to visit www.manchesterstudenthomes.com Manchester Student Homes is a free, university-run housing service for students. They run a landlord accreditation scheme and only advertise properties from landlords who have signed up to their Code of Standards.
On the homepage of the website, if you select 'summer lets,' as the contract type and then click 'search', this will give you a list of all the properties that are available on a short-term basis over the summer. You can also filter the results to see which properties are suitable for postgraduates.
There is a wide range of summer accommodation available including rooms at The University of Manchester's Halls of Residence which are available on a per night or per week basis from June to September, as well as a choice of private halls, houses and flats.
The majority of summer lets will include utility bills in the rental price, but it is always a good idea to double check exactly what is included. The average price for summer accommodation including utility bills is approximately £100 per week.  You may also have to budget for council tax charges over the summer depending on whether you are a full-time student. Student services should be able to provide you with a council tax exemption certificate if you are entitled to it or you can contact Manchester City Council for more information and council tax rates.
 Although you are only renting on a short-term basis, you should still be offered a tenancy agreement or license agreement. These are legally binding documents so make sure you understand the terms of the agreement before you sign it and check that the tenancy start and end dates are correct. Manchester Student Homes offers a free contract checking service, if you email a copy to manchesterstudenthomes@manchester.ac.uk they can look over it before you sign it.
There is also a message board at www.manchesterstudenthomes.com  where you may be able to find a student who is looking for someone to take over their contract during the summer. (Please be aware that landlords of the message board properties may not be accredited by Manchester Student Homes)
If you are having any issues finding short-term accommodation, please feel free to contact Manchester Student Homes at manchesterstudenthomes@manchester.ac.uk , 0161 275 7680 or you can visit the office in Fallowfield which is open Monday to Friday 9.00am until 5.00pm.