From the Postgrad society
Published on 20 June 13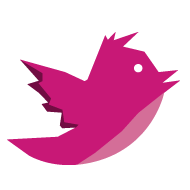 Find out how to get involved with the postgraduate society and keep updated with their latest events and news
MUPS is a society run by postgraduates for postgraduates. With over 10,000 postgraduates at The University of Manchester, our aim is to use this platform to make the postgraduate journey as vibrant as possible for you. It is here that all postgraduates come together, share their ideas, meet new people, make new friends, socialise and simply have loads of fun.
We organise regular movie and karaoke nights, trips across UK along with engaging in humanitarian pursuits such as charity drives, debates and discussions around social issues (every fortnight on Fridays at the Students' Union at 8pm) as well as playing an active role in providing representation through the Students' Union, peer support and professional development opportunities.
For details of the current committee and how to contact them, take a look at the Students' Union website.
The society welcomes suggestions and comments from its members, and aims to continue to grow and develop to support the postgraduate community. Anybody who is a Society member can join the committee, so if you think we're not doing something we should be, hop on board and make it happen!
International Food Festival
When: Friday 5th July 2013
Time: 12 pm - 5pm
Where: Academy 2, Students' Union
Entry: Free
Stalls will be set up with delicacies from around the World. Plus there will also be a surprise event and lots of fun-packed entertainment lined up for you absolutely free.
The cuisines will feature over 15 fine exotic meals, live music, games and performances, offering everybody the perfect chance to sit back, relax and enjoy. Come along and celebrate diversity through the medium of food.
In addition, we would also like to offer you the chance to set up your own stall, free of cost; anybody providing food within the building is required to have a Level 2 Food Hygiene certificate. However, if you're interested, it's easy to obtain online.
The Food preperation form must be signed and returned by each person representing their national society involved, prior to the event taking place. You will be required to provide a food hygiene certificate prior to the event and a list of ingredients is required to be displayed on each stall on the day. We would really appreciate your participation.
You can keep updated with events from the postgraduate society on their Facebook page.