Can you help solve the World's biggest problems?
Published on 13 March 13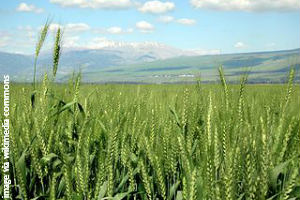 Two international ideas competitions are looking for the big ideas, from the brightest minds (That's you, by the way)
Sustainability is clearly one of the biggest challenges facing this generation. With the world's population expected to rise to 9 billion people by 2050, how do we keep food on everyone's table, while protecting the health of the planet?
That's the question posed by two new international ideas competitions.
"we'll2013", organised by the we'll symposium, is challenging individuals from an engineering or biotechnology background to come up with a new product or process in dairy farming or forage harvesting that can help feed the world in 2050 in a sustainable way.
Ideas should be submitted by 15th April by email to the we'll syposium organisers. The best ideas will be invited to present during the Agricultural Syposium "we'll2013" in 's Hertogenbosch, The Netherlands in May. All expenses will be paid.
- Find out more and how to apply
The Middle East Technical University's "Green Brains of the Year" competition is open to everyone. The aim is to raise awareness of the 'Vital Triad': Sustainable Environment, Sustainable Energy, and Sustainable Water Resources.
Competitors are expected to form a team of two, and come up with an original project to tackle a sustainabilty problem in support of the 'Vital Triad'.
The application deadline is 1st May. Five finalist teams will be invited to present at a five day symposium in Cyprus in June. All expenses will be paid.
- Find out more and how to apply
Manchester students are among the brightest and most innovative in the world. Now you have the opportunity to prove it.