Email changes over the summer
Published on 17 June 13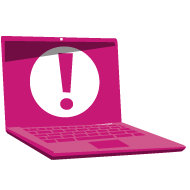 During the summer months, IT Services will be working with Microsoft to transfer student email accounts from the current Microsoft Live@edu service to the new Microsoft Office 365 service.
The transfer is scheduled to take place across the weekend of 2-5 August, and a series of notices around this will be issued via My Manchester in the run up to the change, as well as updates via the IT Services Twitter account.  If you are a user of Twitter you can follow IT Services @UoM_ITS
This is a simple heads up notification of the email change.  More detailed information will be posted over the coming weeks.
As always, if you have any IT related queries please contact the 24/7 IT Service Desk.