Darker nights approach as the clocks move back
Published on 25 October 12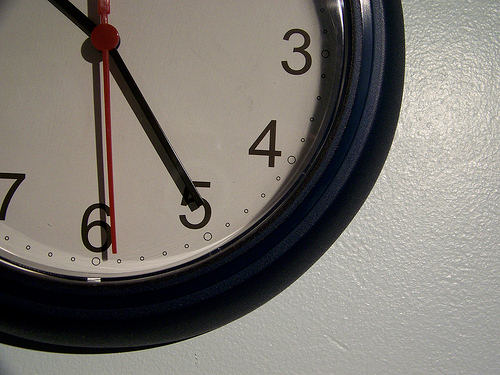 Don't miss out on your extra hour in bed as the clocks are moved back one hour.
This Sunday (28 October) at 2am the clocks will be moving back one hour for the end of daylight savings time. This means that the nights will become darker so make sure you stay safe when out and about in Manchester.
If you're cycling to and from University you need to make sure that you can be seen on the road by other commuters on dark mornings and during the evening. Florescent safety clothing, bicycle lights and protective gear are a necessity when travelling around Manchester on your bike, especially as it gets darker. Remember that it's illegal to cycle on the road in the dark without lights.
Find out more about how to keep your bike safe and avoid being the victim of theft here.
Stay aware, stay safe
Stay safe by knowing about what crimes are taking place and knowing how to avoid becoming a victim. As the nights are getting darker, you need to take extra care and stay aware of your surroundings.
The police have recently dealt with a number of crimes in the Oxford Road, Cambridge St and Upper Brook St areas. The offenders are cycling past people from behind and stealing their phones whilst they are making a call or texting away.
You can find out about how to stay safe by following the Manchester Student Safety Facebook page.