Extra police, people and traffic in Rusholme this week
Published on 24 October 12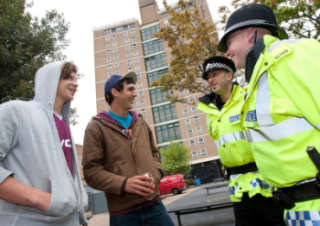 If you travel through Rusholme's famous Curry Mile on your way to and from University, remember that between 25 and 26 October, celebrations for the Muslim religious holiday of Eid-ul-Adha will be taking place.
Each year the Rusholme area attracts thousands of people into the city who visit as part of the festivities – and this inevitably means the area will be much busier than usual.
During the course of the two-day event, officers from Greater Manchester Police will increase patrols in the area and will have a visible presence along the Wilmslow Road corridor and surrounding area.