Stay healthy and vigilant this winter
Published on 1 February 12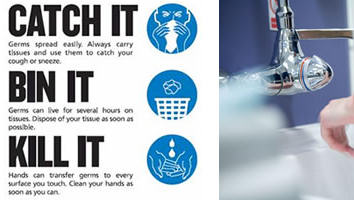 Winter is often a time when students pick up viruses like seasonal flu, which can have a real effect on your studies.
However, ensuring good standards of hygiene can help you stay healthy – click here for more information.
It is also important you remain vigilant and always keep a look out for symptoms of meningitis or septicaemia, which may include;
Severe headache
Vomiting
Neck stiffness
Drowsiness or confusion
Fever
Discomfort from bright light
Rash which does not go pale when pressed
The germ that causes meningococcal disease is often found in our throats. It causes no symptoms at all in most people, but a few people become ill when they pick up the germ.
If you and anyone you know becomes ill with these symptoms, you should seek urgent medical help.
You can find out more about meningitis from www.meningitis.org