Boost your bank balance with the student book fair
Published on 2 February 12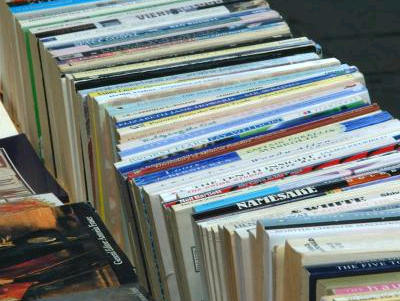 Get involved in the UMSU book fair to buy cheap texts and help out fellow students by recycling your old course books - while earning cash at the same time.
The Students' Union organises book fairs, once each semester, that allow students to exchange course texts simply, easily, and at a great price.


Buying
The book fair is open to all students, across all years, schools and faculties. Just drop by between 10am and 8pm and on Friday 10February and buy your Semester 2 books for a bargain price. The fair is held in Academy 2, on the first floor of the Students' Union on Oxford Road (building no.68 on the campus map).


Selling
If you want to make some money, and get rid of textbooks you know you no longer need, it couldn't be easier. First fill in some basic details on this online form: http://bit.ly/UMSUbookfair
Then drop off your books between 10am and 4pm, from Monday 6February to Thursday 9February, at Room 6 on the top floor of the Students' Union.
You can read the full terms and conditions of selling your books, at the bottom of the sellers from - just click here and scroll down.

Need to get your hands on a course text right now?

If you don't have to splash the cash at a book store; the Main Library's High Demand Collection will always stock mandatory course texts, which you can borrow for even just a few hours of study. Visit My Manchester and click on the Library tab to search for what you need.