Thinking about further study?
Published on 2 February 12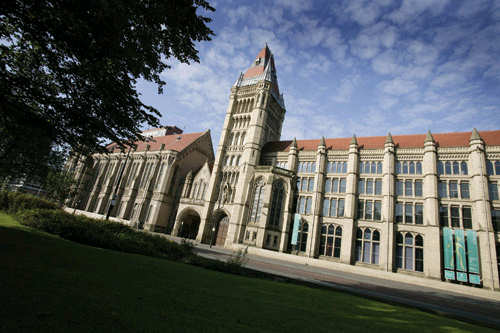 The University will be holding a postgraduate open day on Wednesday 15th February. If you are thinking of undertaking further study, make the most of this opportunity to find out more about your options here at the University.

During the open day, there will be an exhibition in from 10am - 3pm in University Place (building no. 34 on the campus map) where you can talk to staff from various university support services about life as a postgraduate student; from accommodation or funding to careers and research support. 

There will also be a series of short talks in University Place, covering topics such as careers and funding. Each School will also host subject-specific information sessions throughout the afternoon which offer a great opportunity for you to discuss your postgraduate study options.
Further information and registration details can be found on the postgraduate pages of the University website or by contacting pg-admissions@manchester.ac.uk
---
It's not just business graduates that study business – find out more at the MBS PG Open Day

Find out how our postgraduate courses can make the difference between a good job and great job at the MBS Postgraduate Open Day on Wednesday 15 February in the Harold Hankins MBS building in the University Precinct on Oxford Road.

You will get the chance to talk to staff and students about our Masters courses, and the MBA and Postgraduate Research programmes.

There is a loyalty bursary for Masters courses for University of Manchester graduates and a number of scholarships available for September 2012 entry.

For more information visit: MBS Postgraduate Open Day
---
Do you have

or expect a first class, upper second class or masters level degree in physics, chemistry, earth or enviro

nmental sciences or engineering?



Join the Advanced Metallic Systems Centre for Doctoral Training and be part of creating the new materials essential to the next generation of technologies – everything from ultra lightweight alloys for aerospace and offshore energy generation to the future of sustainable manufacturing.

Opportunities to work with leading companies including Rolls-Royce, Corus, Airbus and BP including industrial and research placements in the UK and overseas

EPSRC funding available for eligible applicants covering tuition fees and a minimum £15k tax free annual stipend

Find out about the new and innovative possibilities available with Doctoral Training in Materials Engineering on the Manchester Open Day – 22nd February 2012, or visit http://www.metallicsCDT.co.uk
---