Free eye tests for students
Published on 2 March 12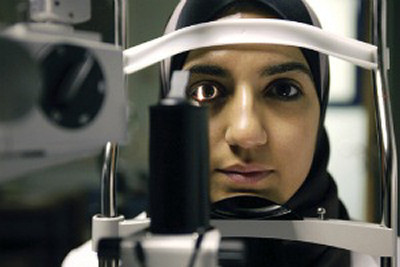 Poor eyesight can have a real effect on your studies - especially if you don't do anything about it.
Book now for a free eye examination at the University's Teaching Clinic, located just off Dover Street in the Carys Bannister Building.
Final year Optometry students perform the eye test under supervision by fully qualified staff, and all staff, students and members of the public are welcome to make an appointment.
A routine eye test will include the following elements where appropriate:
assessment of vision 
determination of the spectacle prescription at distance and near 
assessment of the health of the eyes 
assessment of the muscle balance between the eyes 
measurement of the intraocular pressure (IOP) 
assessment of the visual field 
Anyone who has their eye examination in the Teaching Clinic is also entitled to a 20% discount on all glasses available in the dispensary.
Appointments are available on Mondays, and Wednesday through untilFriday, 9.00am – 5.00pm. Call the Teaching Clinic to book your appointment: 0161 306 3860