Wellbeing Week is coming
Published on 2 March 12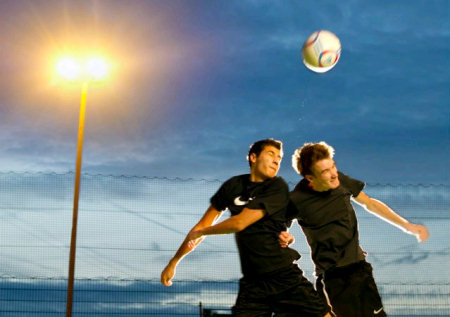 Be active. Be calm. Be healthy. Find out more about the great Wellbeing Week events and book your free session today.
Wellbeing week returns on Monday 12 March, and once again the timetable is packed full of fitness, holistic and educational activities aimed at making you more active, calm and healthy.
The University dedicates this week to helping its students achieve a healthy balanced lifestyle, by offering a wide range of completely free activities and events – available to book online today.
Events and classes are divided into three groups, aimed at helping you be Active, Calm and Healthy.
Be Active.
Salsa or your Zumba your way to fitness, pick up that badminton racket you've been ignoring, sample a University gym for free, kickbox, try yoga or even bellydancing. Try something new for free and boost your mood – get out the library, get out the lab and get active! Click here for a full list of Active events.
Be calm.
Take time to focus on your mental wellbeing, help achieve a happier and more positive state of mind by participating in a Calm session – specifically designed to help you relax, unwind and de-stress. Learn relaxation techniques, improve your sleep pattern, or try shiatsu massage and tai chi. Click here for a full list of Calm sessions and classes. 

 
Be healthy.
Find out how healthy your lifestyle is, and even take steps towards improving your health. These activities are aimed at providing you with knowledge, access to informationa dn expert advice. Attend a cooking class, learn how to start growing your own food, or even drop in for a quick MOT – a fifteen minute full body check up. Click here for a full list of Healthy sessions and classes.
In order to guarantee your place in the session of your choice, bookings for all classes and events must be made online in advance. To allow as many people as possible the opportunity to take part in this great week of events, bookings are limited to two sessions per person.
Online bookings are now being taken for Wellbeing courses at http://www.sport.manchester.ac.uk/wellbeing