Gain new skills through public engagement
Published on 15 March 12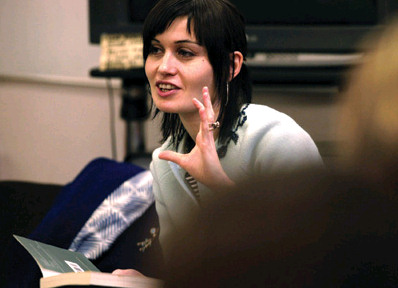 Are you interested in developing your presentation and communication skills through public engagement and outreach work?
A new series of meetings with the aim of exploring Public Engagement has been launched for University students and staff.
The meetings will take place monthly and the first session will focus on Engagement@Festivals where you will hear from people who took part in Manchester Histories Festival, Manchester Literature Festival and Manchester Science Festival.
It is being held on Wednesday 21 March 12:30pm-1:30pm in 3.204 (3rd Floor), in University Place. Further sessions will take place throughout the spring, summer and autumn.
A selection of speakers will present short case studies to give a taster of what they have worked on with plenty of time for discussion.
You will hear about upcoming opportunities to get involved and you will have chance to have your say too.
If you're interested in finding out about opportunities coming up, presenting a session, or learning from those more experienced just go along - no previous experience is needed.
There's no need to book - just turn up. Teas and coffees will be provided, but please bring your lunch along with you.
If you have any questions, please contact Kate Dack - kate.dack@manchester.ac.uk